EXTENSIONS, RENOVATIONS & ADDITIONS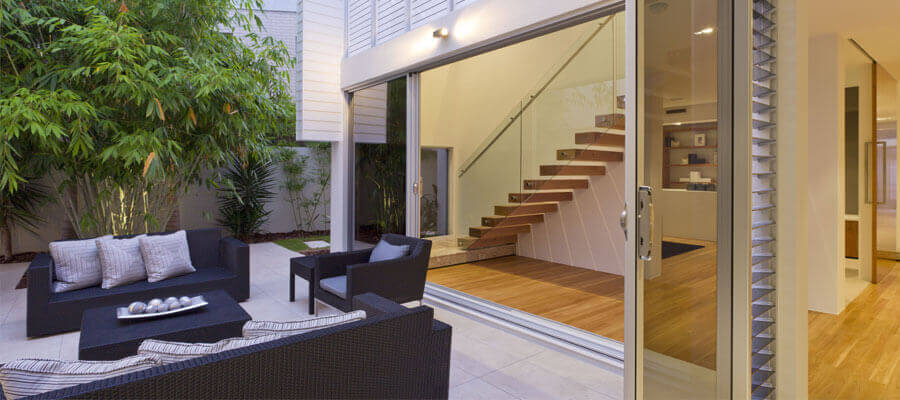 Did you know there is an art to knowing how to spread your renovation dollar as far as it can go? Mapping your goals to your budget requires an analysis of the various ways you can go about achieving the outcomes on your 'must-have' list.
First-floor additions are a revelation when you want to increase your floor plan without losing any of your outdoor entertaining areas or landscaping, while also giving you a view. You also have a unique opportunity to move rooms around, making the overall layout of your home more functional and in flow.
However, not everyone wants a life with stairs and your foundations may not be built for the extra load. In these cases, an extension lets you move out without going anywhere. You can create new vistas on the ground floor with opportunities to harness light like never before, or create a zone at the other end of the house where the noisy people can go!
A renovation gives you more of a deep clean followed by a facelift. Great design sits at the heart of a renovation to increase the amount of usable space, which is so often the case in a kitchen or bathroom.
We can work with you to determine which solution is the best for you to achieve maximum bang for your buck. Present and future plans are taken into account, not forgetting to focus on long-term goals. If a staggered series of projects is the best solution, we will map these out to make sure we put a powerpoint in the right place today for future works to come.
In many cases, living in the home is still possible, however, this will need to be weighed up with the potential for an extended build time working around a live-in family. It may be more cost-effective overall to take a mini-break.
Heavily focussed on your experience with us throughout the entire construction process, we have developed a reporting and communications system second to none in our industry to make sure that you have everything you need at any time to know exactly what's happening in your home.
● Your Smartsheet schedule is your 24/7 window into what's happening on site last week and next. Anything you need to prepare for will be known well in advance via email or phone.
● Our shared Google Drive image folder stores your daily progress photos.
● Access to our shared Calendar enables you to know the who, what and where at any time.
If you need support to get your development application through council or already have your own approved plans that works great with us as we can start wherever you are.
As business operators who have your back, we're only satisfied when we see the cherry on top. Your home upgrade must last well into the future and hold its value for a long time. Wherever you are throughout the Sydney or Hills District, don't hesitate to get in touch with us to learn how this can be achieved in your home.